Soraya Arnelas, pregnant with her second child with Miguel Ángel Herrera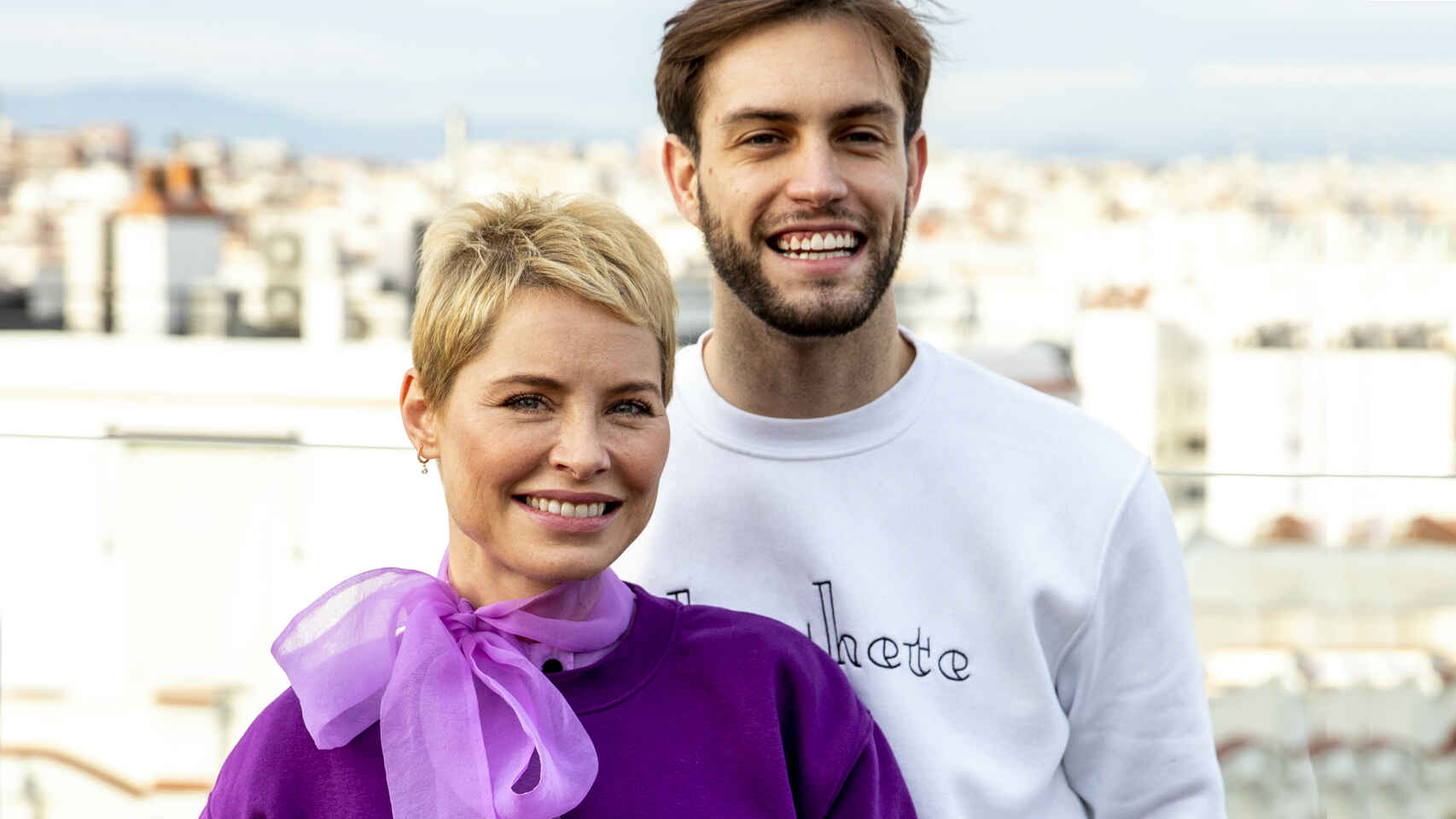 The singer Soraya Arnelas (38 years old) is going through one of the sweetest and happiest moments of her life. With success at work, leading several musical and television projects, and even leading her own clothing firm, now the artist faces a new challenge . In this case, personal. A sensation already known to her, but one that makes her intoxicated again with emotion, because as she has revealed in several interviews, it is something that she was taking some effort to achieve.
As JALEOS has been able to find out exclusively, Soraya Arnelas is pregnant with her second child with her partner, Miguel Ángel Herrera (32), with whom she already has a girl, little Manuela de Gracia , who turned four years old last February . The Extremaduran has revealed in some interviews that the chronic stress she suffers was preventing her from being able to give her daughter a brother.This was chronicled herself for this newspaper in an interview in December: " We want to have another child ...'Re at it, I'd love to but I have chronic stress and then it's not so easy to get pregnant, I can not quite May the year comes , or whenever , I can get pregnant and expand the family, because I have been an only child and I would not like Manuela to be alone." Once again, Soraya has achieved her goal . This newspaper has been able to confirm by sources close to the creator of La noche es para me that "she is happy, very excited, but also doing things very cautiously because it has taken her a long time to get pregnant." Arnelas is in the first trimester of her pregnancy and her child is due to be born at the end of this year 2021. Soraya Arnelas and Miguel Ángel Herrera are on their way to completing nine years of romantic relationship. The couple has on more than one occasion slipped their desire to go through the altar. So much so that her plan was to do so throughout this current year . However, the coronavirus pandemic has disrupted the plans of the Cacereña and the Andalusian, who prefer to wait for everyone to be immunized to celebrate a great link as it should. " I wanted to get married next year ," declared Soraya for this medium only four months ago. "We had the date set, but we have had to cancel it because we do not know what will happen and we do not want to marry with a mask and with restrictions. We have waited eight years, we can wait, at least, a couple of years more for it The situation is a little more stabilized. And besides, I'm one of those who is going to get married only once , so I prefer a three-day gypsy and have a good time, "she concluded, laughing. As a result of their relationship, their first daughter in common, Manuela de Gracia , was born in February 2017 . The joy of the house, the great protagonist of her parents' social networks. An "independent" girl, according to her mother, and who at the moment does not feel passion for music, nor did she feel it when she was little. It should be remembered that Arnelas came into public life as a contestant on Operación Triunfo 2005 and had never been on stage before. Her claw, her strength and her talent not only catapulted her to the final of the talent , but they have caused that even today she continues to be leading, risky and unique in her own way. In 2009, Soraya Arnelas participated in Eurovision and, precisely as a result of this contest, just a few hours ago, it became a trending topic on the networks. A few days ago, the interpreter of My world without you attended a talk at the Colegio Mayor Pío XII in Madrid, where they talked about the most important music festival in Europe. " It gives me the feeling that the team of people who are working, and obviously Spanish Television is the entity and my problem is not Spanish Television, it is people who are inside and who do not care about the festival . There are people who probably do not It is 'Eurovision', there are people who have their salary at the end of the month and they are not going to pay them more to win or lose. It does not matter, "said Arnelas. And she continued: "There are people who Televisión Española is not going to cancel , because it will cost them a fortune to throw them out. That they are carcas and some crappy ones . The one who pays the duck is the one who represents the country and the whole team, we have a terrible time when we go where we have to go. " her words spread like wildfire on Twitter and this Thursday morning, Arnelas qualified her statements. " It is somewhat surprising to me that my arguments , which are the same since 2009, about my time at the Eurovision Song Contest, cause a stir right now . 12 years later," began her explanatory tweet. "What I do want to make very clear is what is coming now. THOUSANDS of professionals work in Spanish Television who have nothing to do with the Eurovision Song Contest or with what happened to me that year. So, please, no Let's mix things up. Let's leave people alone . Thank you, "she concluded.