Lady Ole presents 80s Disco Drama w. Soraya Arnelas (Live!).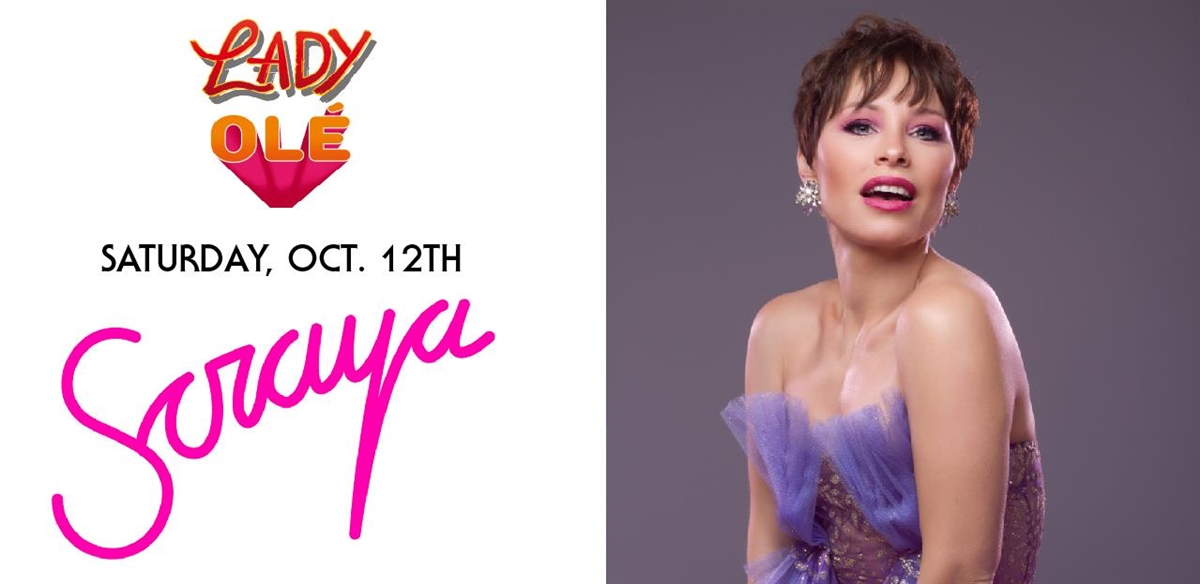 The second instalment of our freshly started 19/20 season comes in the shape of a SUPER FIESTA, perhaps one of the biggest we have ever thrown.
Why? keep reading :)
We are making it back to Nightclub Kolis in Archway for this event because our guest star simply deserves a hot and busy dancefloor. Making her London debut, we are proud to announce the performance of Spanish disco diva, gifted singer, model, and actress SORAYA ARNELAS. Irrefutable queen of Iberian dancefloors, she started her singing career over a decade ago in Operación Triunfo and has toured the World several times with a string of hits that we all love ('Dreamer', 'Mi Mundo Sin Ti' , 'Con Fuego', 'Self Control' ). She represented Spain at the Eurovision Song Contest in 2009 with 'La noche es para mi', made headlines with her Kate Bush impersonation at the Spanish version of your face looks familiar (tu cara me suena) and has just released a single with Jon Secada. Soraya is one of our biggest and most versatile artists, with 8 albums on her back, tones of singles and EPs both in English and Spanish and an ever increasing acting career. She is a total Lady Olé!!!! Having Soraya's 80s cover album in mind, the dresscode/theme is a throw back to the golden decade that gave birth to many of us, shoulder pads, house music, la Movida madrileña, new wave, italo disco, synthesisers, Alaska, Mecano, Tino, Almodovar, and an endless amount of cultural referents: the 1980's. Probably the most creative and important decade in arts, fashion, and music the World has ever experienced. Make sure your are dressed for the occasion!! big hair, hairspray, leggings, sequins, and erm.. did we mention shoulder pads? it is an 80's Disco Drama!!!!! Expect a SELL OUT night of epic proportions, get your tickets quick quick quick and arrive as early as you can. Soraya will perform past midnight. La noche es para ti!!
Book it now! Here:
https://www.outsavvy.com/event/3481/lady-ole-presents-80s-disco-drama-w-soraya-arnelas-live-tickets