Soraya criticizes Instagram for censoring a photo with her daughter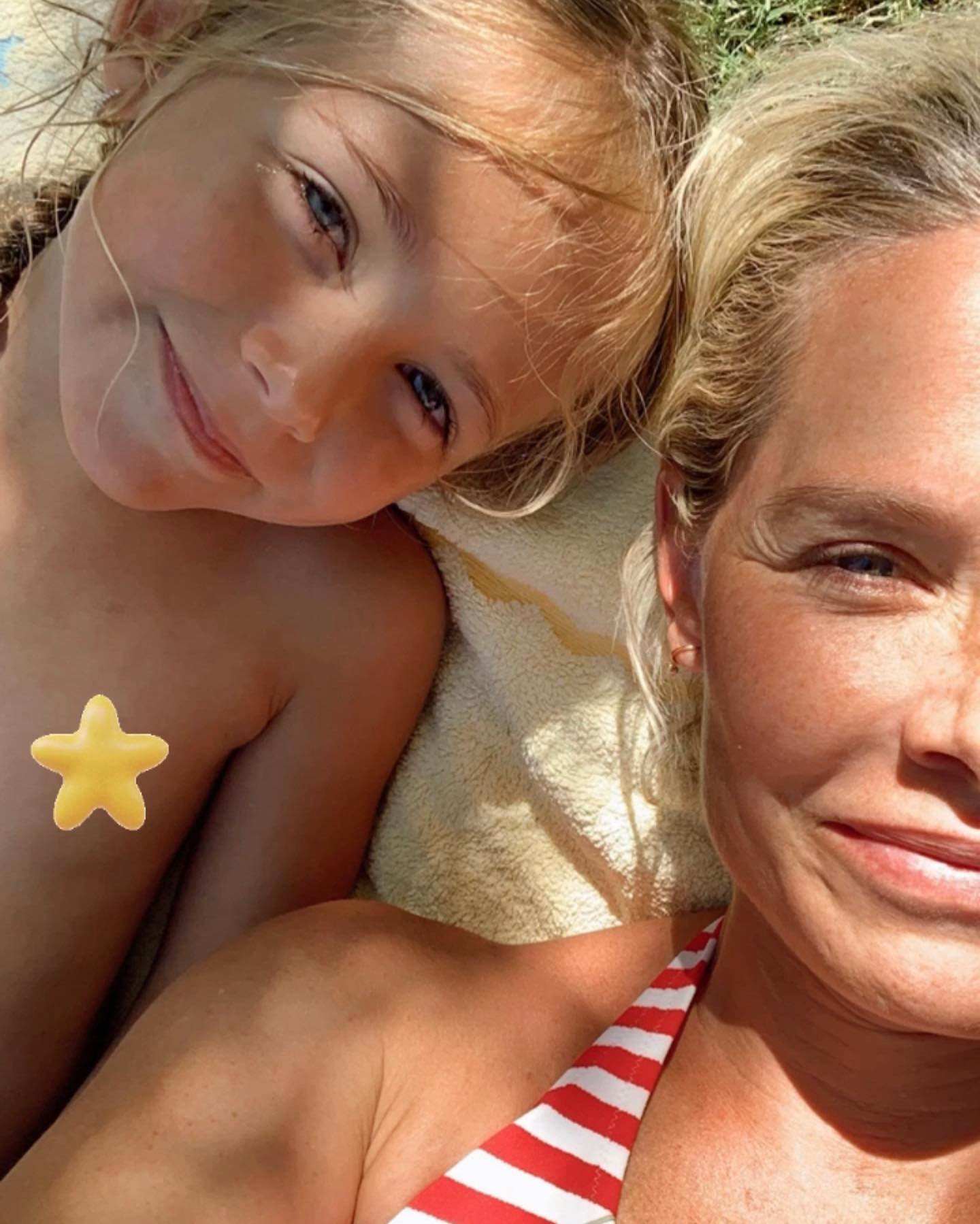 The Extremaduran singer assures that the social network withdrew the image when it perceived "sexual activity with minors", although it is a mere 'selfie' of both sunbathing | The interpreter re-uploaded the photo with a star that covered part of the minor's torso. The disputed criteria of social networks when it comes to elucidating what content to allow and which to remove have played a trick on Soraya Arnelas . the Extremaduran singer, known since her participation in the 2005 edition of the television contest 'Operación Triunfo' , was censored by the social network Instagram for a photo in which sshe appeared with her 4-year-old daughter in which they both smiled while taking the Sun. the image, which shows a typically summer scene , was, however, filtered by Instagram as including "sexual activity with minors" , as revealed by Arnelas herself. the controversy was generated because the photo showed the bare torso of the minor .
"Send the balls," said the interpreter angrily in the comment that accompanied a second photo that was uploaded later, identical to the first, but with the novelty of including a small star on part of the torso. Although in her comment Soraya alludes to " the lords of Instagram " as responsible for the removal of the original image, the social network has not revealed whether it was an automatic action that should not have occurred, or a conscious decision motivated by the content of it. For the artist, who represented Spain in the 2009 Eurovision Song Contest , the situation lacks in any case a reasonable explanation. «And then they let upload photos of the and the 4 naked pencas , they let 4 idiots upload insults whenever they feel like it ... IS THAT YES, NO? That measuring stick ... ", she said. Arnelas, 38 years old and with more than a decade and a half of her profession behind her, has been dating model Michael Herrera since 2012, with whom she had her daughter in 2017. Being a mother was precisely one of the events that most changed the singer , as he has recognized on several occasions, and not always for the better. As a result of the new obligations he had to face, Arnelas suffered stress and developed psoriasis. Since then, she believed, as she recognized on several occasions, that she would not be a mother again, something she wanted. After putting herself in the hands of professionals, her ailments have nevertheless been subsiding and she recently announced that she was expecting her second child, who will also be a girl.