Manuela, Soraya Arnelas' inspiration to face a new season full of challenges: "How necessary"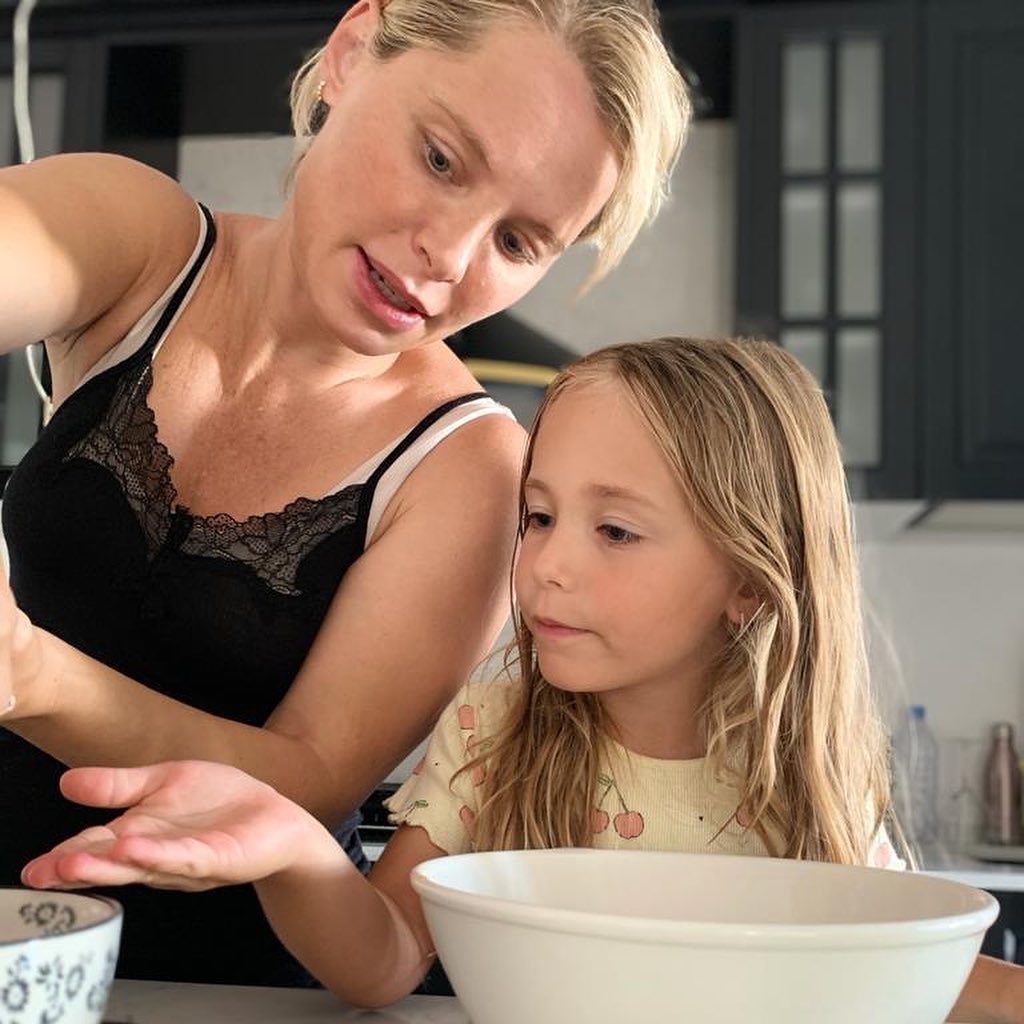 Soraya , who continues to brag about the pregnancy of her second daughter, is not stopping. Yesterday we were able to enjoy her presence at the FesTVal, held in Vitoria, where a new television program in which she participated as a contestant was part of the presentation. Today, more settled, she was in charge of reminding us that she is already back at home, happy and surrounded by her loved ones while she recovers from a few busy days that bring the artist back to the forefront of today, who finds herself with multiple projects currently underway. "Back home, to my girl, my boy, my mother who has come to spend her vacations with us" , the artist wrote first thing in the morning, "Connect with you, the family, with my daily activities after the yesterday's super glamor " , referring to the presentation of Vitoria.
And that is how we see her, very happy to be back with her loved ones at home and to share with her little Manuela those little customs that she likes to share as a family. Here we see mother and daughter preparing a succulent dessert in the kitchen while they have a great time enjoying each other.

Manuela is delighted with the upcoming arrival of her sister Olivia , and is taking the opportunity to spend as much time as possible with her mother before the little girl arrives and steals a bit of prominence at home. And it is that the second daughter of the couple formed by Soraya and Miguel Ángel is expected to arrive in mid-November, so the countdown is already underway.

Precisely these days we have also learned that the artist returns with new music in a few days, since she will launch the song 'I am that woman' on her birthday, next Monday. A day in which we will find out all the details, since he will present it to the media at a press conference.


Surely you already know the 'Bake off' program because in Spain we were already able to enjoy it two years ago in Cuatro. In that one edition we had Jesús Vázquez as the presenter of this program, which on this occasion will be led by Paula Vázquez and Brays Efe (also known for their role as Paquita Salas ), who will act as masters of ceremony in a renewed edition of the contest in the that twelve celebrities will compete for the final prize.

This glamorous version of the television contest is looking for the best VIP pastry chef in our country and for this it will have twelve highly recognized faces in our country that have never faced each other before in a kitchen. Soraya will be accompanied by Chenoa, Andrés Velencoso, Adriana Torrebejano, Yolanda Ramos, Pablo Rivero, James Rhodes, Iturralde González, Paula Gonu, Joan Capdevila, Esperanza Aguirre and Esty Quesada .

The original version is a cultural phenomenon in the United Kingdom and arrives again in Spain promising to offer the audience the best elements of this format from the hand of a new group of famous contestants and adapting to Spanish flavors, although we also have to highlight that the format has been exported to other countries in the world such as Brazil, Kenya, Thailand and France.