Soraya Arnelas clarifies if she will be one of the guests at Chenoa's wedding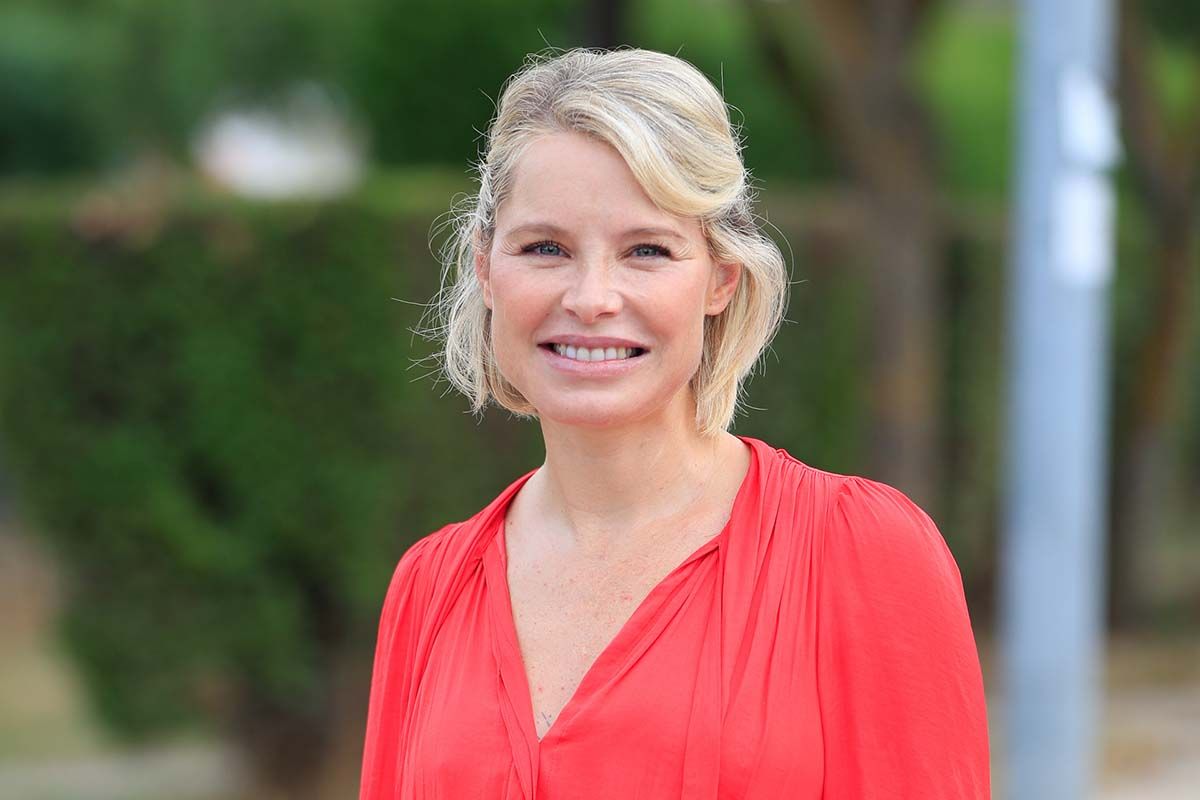 Soraya Arnelas is already in the final stretch of her pregnancy. The singer could not be happier knowing that she will soon have her little Olivia in her arms . The artist has reappeared in the most radiant way accompanying Manuela on her first day of school, a very special moment that, according to her own confession, they were both looking forward to it. "We are very happy that school begins, there was already desire because she was getting bored," she acknowledged.

Precisely this week that her daughter returned to school was when Soraya had planned to celebrate her wedding, a ceremony that she had to postpone like other of her classmates like Chenoa. Now, during Manuela's return to school, the artist has taken the opportunity to clarify if she is one of the guests at her friend's link. " I am not invited to the wedding. I get along very well with her but Laura confessed to me that she wanted to do something very intimate, " she acknowledged.
In this way, it seems that there will be few people who will be present on this special day for Chenoa . A link where there will be great absences and that you want to celebrate surrounded by your closest people. "It will be something small. They have to get married, we already asked it," Soraya explained with a laugh, acknowledging that she understands her friend's situation perfectly.

As for her own wedding, it seems that we will still have to wait, and it is that the singer has confessed that she wants to carry out a ceremony in a big way , lasting several days. "You get married once and I want to have a wedding as God intended, a good wedding for a few days. We will wait at least a couple of years and have Manuela and Olivia participate . When there are no restrictions, let's not wear masks ... ", has clarified.

As this great day arrives, Soraya Arnelas continues to happily live her pregnancy. The singer has acknowledged that she is very well, and that she is looking forward to the time to see her little girl. Although at first she had many discomforts, the artist has clarified that she is now very well. " It was only the first three months. Now I find myself with energy and mentalizing a little of what is to come, " she revealed.

In fact, his energies are so great that she plans to hold two more concerts in his hometown, Valencia. "I hope I can get to do it, all depending on how things go, but for now giving thanks because I feel good and I have a job," she said. However, it seems that his family has already asked him to slow down. " My environment begins to tell me to think about slowing down because it is almost 8 months now, but when one is well, you have to take advantage of it. A pregnant woman is not sick ."