Soraya Arnelas confesses 21 days before giving birth: the reason for her cesarean section and the help of a 'coach'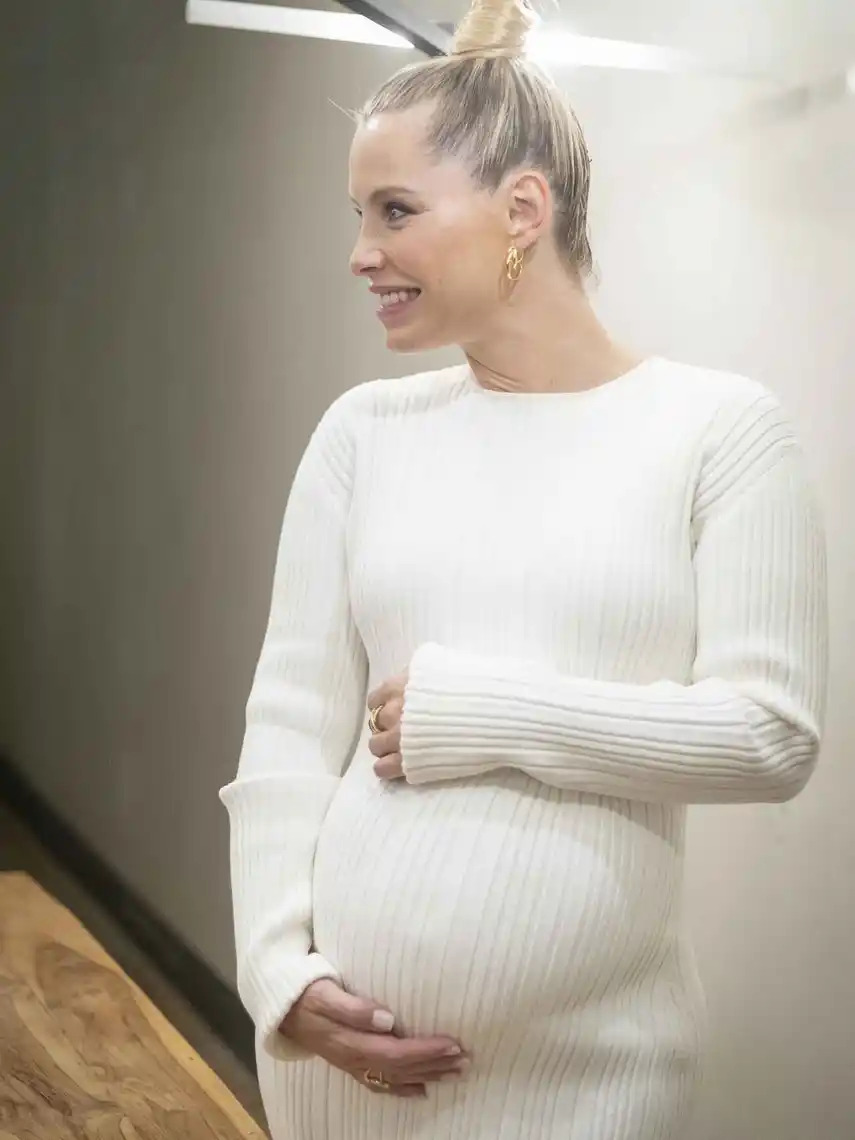 Soraya Arnelas (39 years old) counts the days to see the face of her little Olivia, who will be born at the end of the month. However, thanks to the three-dimensional ultrasounds, she has already been able to see what her baby will be like: "I am super happy, this morning I have been to the obstetrics, I am already 35 weeks past, and everything is going very well. I think Olivia looks more like I'm excited , she has the chubbiest face, the thickest lips, the most chatty nose, her dad has the thinnest face. But then you know that it changes a lot, "he commented in a live video made through your Instagram account.
Faced with the impending birth, the singer happy and expectant shown, like the rest of her family - her partner, Miguel Ángel Herrera(33) and her daughter, Manuela (4) - " . Olivia born on 28 or 29 October was has made Manuela's dream come true, she loves Halloween, she is very witchy, she loves the gothic world ... she loves villains ... she is very special, she has a very special character. Well, Olivia is going to get there -There, we're going to have to get her out of the hospital disguised as Chucky, because she's going to come for Halloween ".
"You see me with almost 10 kilos that I have put on, Olivia already weighs 2,200 kilos , is in the percentile within normality, but it is low, although I already assumed that because my belly is not very big and I am used to the The experience of the first girl, Manuela, who was tiny, weighed 2,750 kilos. Olivia will be around. We hope that in these three weeks that remain she will be able to gain a little more weight. So the obstetrician told me that I have to go back in 2 weeks which is relajadita, eat a lot of protein, I need it . I've fed well, with herbs, as I say, but still I took 10 kilos. Ten! you'll see then, sport butt " , narrated the artist with humor.
As for delivery, Soraya has revealed that a cesarean because of an incident in the birth of her first daughter " . It is planned caesarean section because I have a built wall in the urethra, because the birth of Manuela I peeled off the urethra So I have a septum built through which, if I go into labor suddenly, I can't push because I am in charge of the operation that I have done and it would be throwing away the work of the last four years. "
Minutes before disconnecting from the live show, the singer has revealed the reason why she had to cut the connection with her followers, since the person with whom she is carrying out a very important therapy would arrive shortly: " I have an appointment with my coach . In this last part of my pregnancy, as I have been working until now, I know that the most difficult thing comes now, the final wait and see how our life, that of her father, Manuela and mine will change from now on. So I have a person, with whom I have been doing therapy for years, and those little talks are very good for me, we are talking for an hour and a half, I tell him my fears and she reads me between the lines and reasons and helps me reason too. So it's going to come in handy for me. "