Soraya Arnelas gets nostalgic remembering her partner before becoming a mother for the second time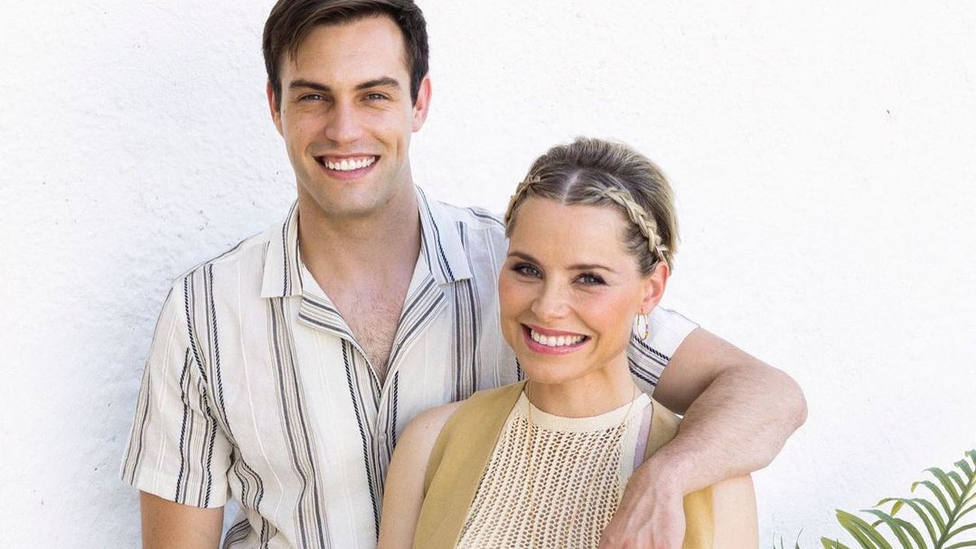 "Find yourself a good life partner," Soraya wroteabout her partner Miguel Ángel a few months ago, "Someone who can make you smile" , she said about him tremendously proud, and the couple is on their way to having ten years together, with a beautiful daughter in common - Manuela - and with another on the way - Olivia -. So far down the stretch that he is about to reach the world. And it is that as the artist has revealed, her delivery is scheduled for the end of this month, just over two weeks. And before such an important event, he wanted to remember the beginning of everything, that of his relationship with his life partner, Miguel Ángel . A photo has been enough to summarize this stable relationship and comes from love, to which the artist wanted to add her story: "Today I simply wanted to remember this moment," she wrote, "From when we met" . "It is one of our first photos together, from when we had barely said anything to anyone" , the artist revealed as she explains her first weeks together, "In the field of a friend in Extremadura picking fruits and vegetables from the orchard, because we We have always liked that, the simple things, the quiet plans, the countryside ... ". - - - - - - - - - - - - "And here we are, 9 years or so later" , sentence. A story that puts the finishing touch to the relationship with the imminent birth of his second daughter. We all know that they have been together for almost a decade and that they have had to delay their wedding plans due to circumstances that we already know, but that does not prevent the couple from being more in love and excited than ever. In the photo of this publication we can see them hugging, with that look from the first days in a black and white capture as dusk falls and in which the conspiratorial glances flood the environment. It's been a long time since and yet, look at how they are still as close to each other as they were on the first day. Soraya showed in one of her latest videos how the one who is now the smallest of the house, her daughter Manuela , is very excited about the arrival of her younger sister, Olivia .
Now she is four years old and she realizes how everything works inside her mother's tummy, surprising herself with every movement of her sister, who will soon be able to see her face. - - - - - - - - - - - - The one who is somewhat nervous is the absolute protagonist of the news, Soraya , who has taken advantage of the circumstances to ask her followers what she has to take to the hospital on the day of delivery. As if I had no experience! A few years have already passed, it is possible that you do not take into account all the things and that is why you have asked them, to make your list and have everything ready. "Two weeks", writes, "Ready high panties, nightgown, robe and slippers ready ... What else should I take to the hospital?": With this question you pose very seriously before leaving everything ready for the big day. After getting onon stage for the last time for a few months and after promoting her single 'I am that woman' , it is time to face another of the great moments of her life, that of becoming a mother for the second time. There is nothing left and we wish you all the luck in the world, Soraya . We are eager to know that everything has turned out great and to see little Olivia's face . What nerves!