Soraya Arnelas shows her most intimate photos of pregnancy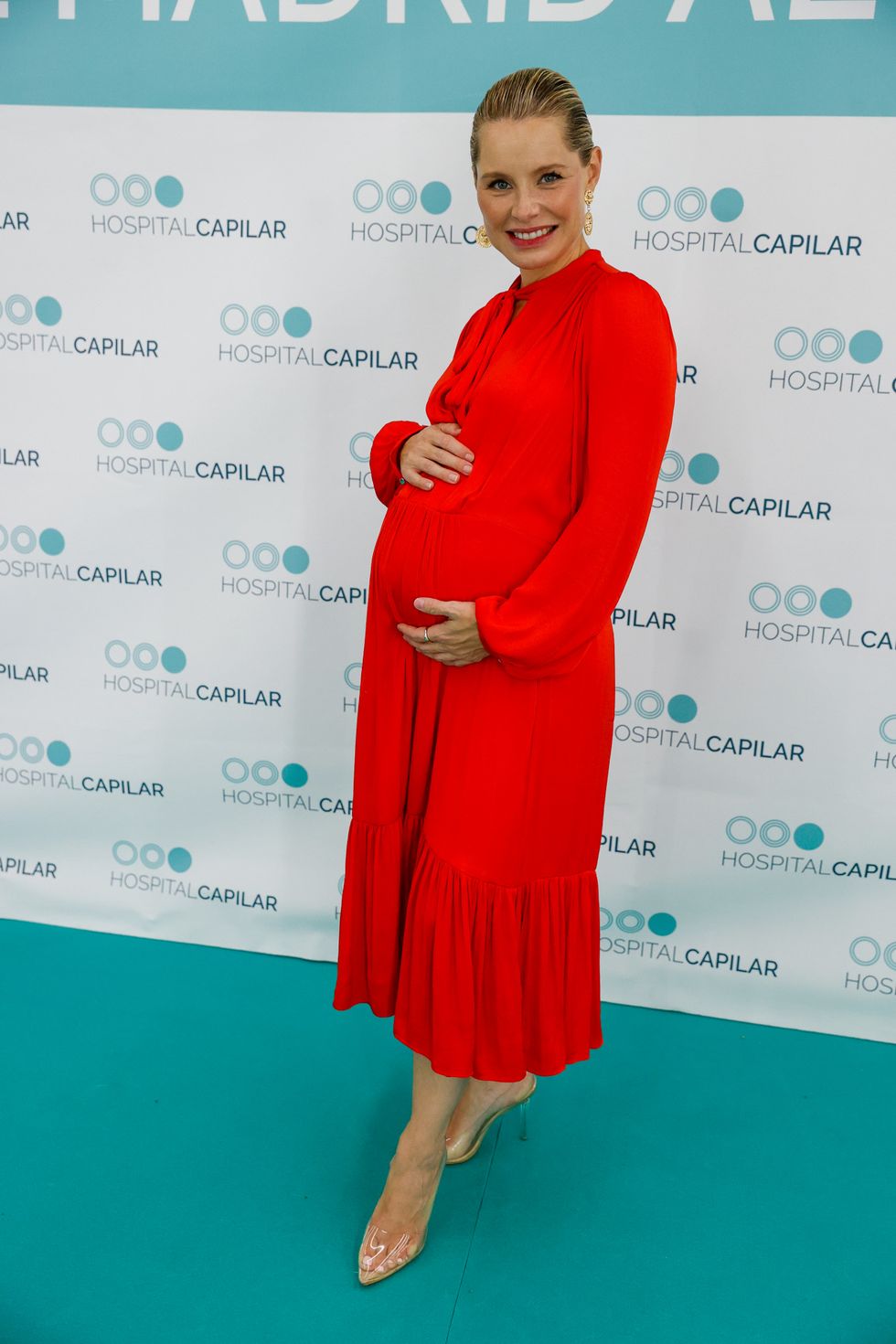 There is less left for Soraya and her boy to see little Olivia's face and they can't stand it anymore. The singer usually shares many moments of her pregnancy through social networks and they are undoubtedly the most tender. A few weeks ago little Olivia was seen in and her parents could not be happier: "Manuela was never seen in the ultrasounds during her pregnancy, it seems that with Olivia yes! What an illusion to be able to start seeing her, her little nose , the little hands .. " , she wrote next to the first photos of her baby. Soraya feels energetic despite her advanced pregnancy. Congratulations do not fit in her chest and although she is looking forward to spending time with her little ones, the singer is a workaholic and wants to continue growing professionally: "I worked with Manuela until the last day and if everything goes well now it will be the same again" , indicated the singer in her last interview.
In the images the artist appears showing the growth of her tummy and it is impressive how everything evolves. Soraya has received thousands of super cute comments for the photos and tons of 'likes' you. The Extremaduran is a woman of arms to take. In her last conversation with the media, Soraya acknowledged that with the pregnancy of her first daughter she lost some jobs due to being in condition: "A woman in condition is more creative than ever and with more enthusiasm than ever and that is not known. is taking into account ", claimed the artist. However, she also acknowledged that she usually tries to ensure that when she is rejected for that reason, it does not affect her too much. "It defines a lot the company policy and that person."