Soraya Arnelas explains why she does not show the face of her newborn daughter: "You said very ugly things"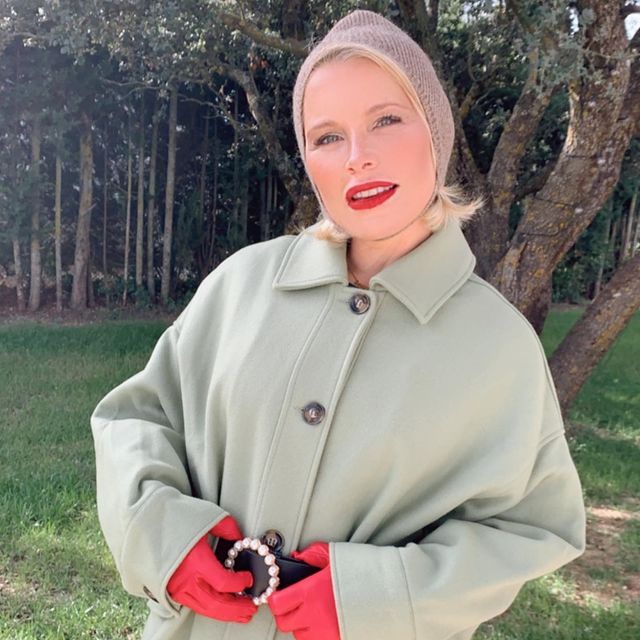 Just two weeks after the , the second daughter of Soraya Arnelas, the artist has given the reason why she has not yet shown her baby's face on social networks. The Extremaduran singer has been sincere with her followers on the networks and has assured that Olivia will be known "soon" , although she will let her see with more time, taking "more tranquility" after how her daughter Manuela was received by the press when was born, four years ago now. "
I taught it too soon and many of you said very ugly things, therefore we have to wait a little bit now . And I will teach it, of course, but I will do it my way and with my conditions," said the celebrity . Shortly after the birth of her second daughter, the singer continues to surprise in networks with her recovery and her good appearance. And . After giving birth to her daughter on October 27, weighing 2 kilos and 730 grams , Soraya has commented that she is still in the phase of regaining all her strength, completely healing her stitches due to the cesarean section and losing part of the belly that it still has. "I'm not fully recovered, I still have four kilos left and my belly is not completely in place. Let's say I'm almost 80%," she commented on his Instagram stories . And it is that it has caused the general admiration for the naturalness of posing and its impeccable appearance in the latest published photographs: "They have been learning to pose a little bit for almost 17 years and to choose clothes very well . " She herself clarified it in the last photograph she shared with her "family", updating on her state of health and on how relations with the new member of her household are progressing. "All good around here, family, enjoying, much better points. I have even encouraged myself to put my lip in red," she added.