Soraya Arnelas reveals the hidden hobby of her daughter Manuela: "It's so special ...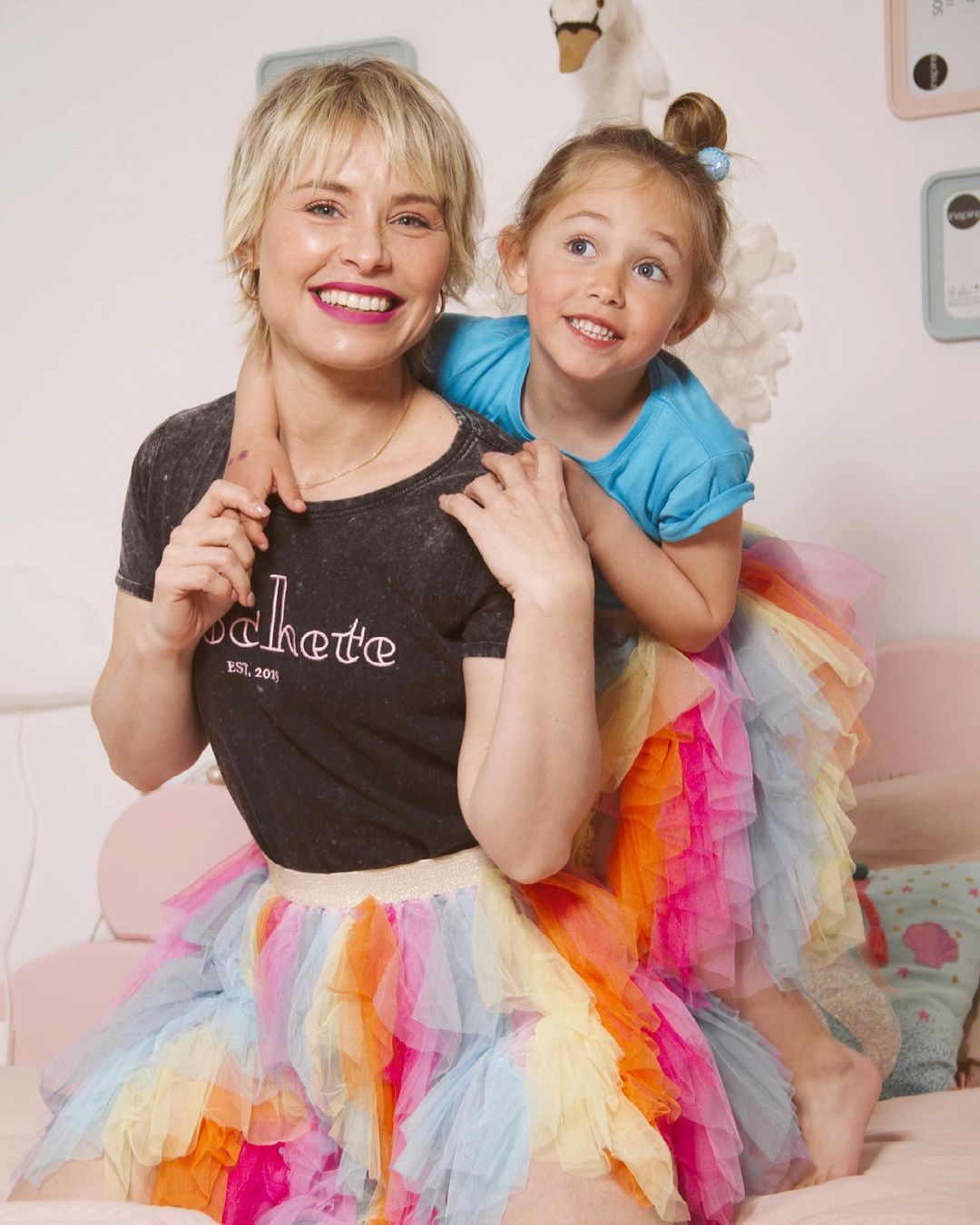 Although she is only four years old, daughter already dazzles on social networks with her art. Manuela sure knows! The artist, one of our favorite voices from CHAIN ​​100, has in her life a being of light that illuminates her days. And is not for less. In her latest publication, Soraya has shared an artistic side of Manuela that we have loved. We tell you all the details!** "How nice it is to see the essence ..."
Children are a gift and time flies by. Let them tell Soraya, who knows very well how fast her little Manuela has grown. At four years old, it seems that it was yesterday when we met her and, right now, her mother surprises us with the most incredible publications of her. They love spending time together and family plans are never lacking. And we just discovered your daughter's talent! A few hours ago, the artist shared with her followers an adorable photograph with this text: "I adore seeing her paint. She has taken it from her father. It looks wonderful. It makes her so interested that if she continues like this the kings will have to bring her a easel, some frames and some paintings. She is a 4-year-old girl but her height misleads me, her way of speaking and expressing herself makes her older, but she is still a girl. I always take pictures of it, to see if time stops a bit. I'm sorry they grow up so fast ... " Well, yes, time does not stand still and, when Soraya wants to realize it, four years have already passed since Manuela arrived. We are also left with the last words of the post dedicated to her daughter: "How nice it is to see the essence of the people in the photos, right? Manuela is so special ..." It is not the only photo where we see Soraya's great love for Manuela, and vice versa, since the little girl shares many moments with them on her Instagram (account managed by her parents). In fact, in late summer, the three of them went to see the Lion King musical for the first time and "loved it." The singer also shared that illusion: "Although it is true that we have not been able to stay until the end, since Manuela has school tomorrow and she was tired, we have had a great time. It is spectacular." Adding memories and unforgettable moments! Sometimes, a face full of illusion already says more than a thousand words. Manuela is "the princess of the house", as Soraya says. How nice to see them so united and always sharing a thousand adventures as a family, beside . And just two months ago, Olivia was born! She is also not left behind dedicating emotional messages on the networks: "We were thinking about our future together, about something as beautiful as what we have today ..." They are pure life!