Very recovered and wanting to expand the family. Soraya Arnelas reappears after the birth of her second daughter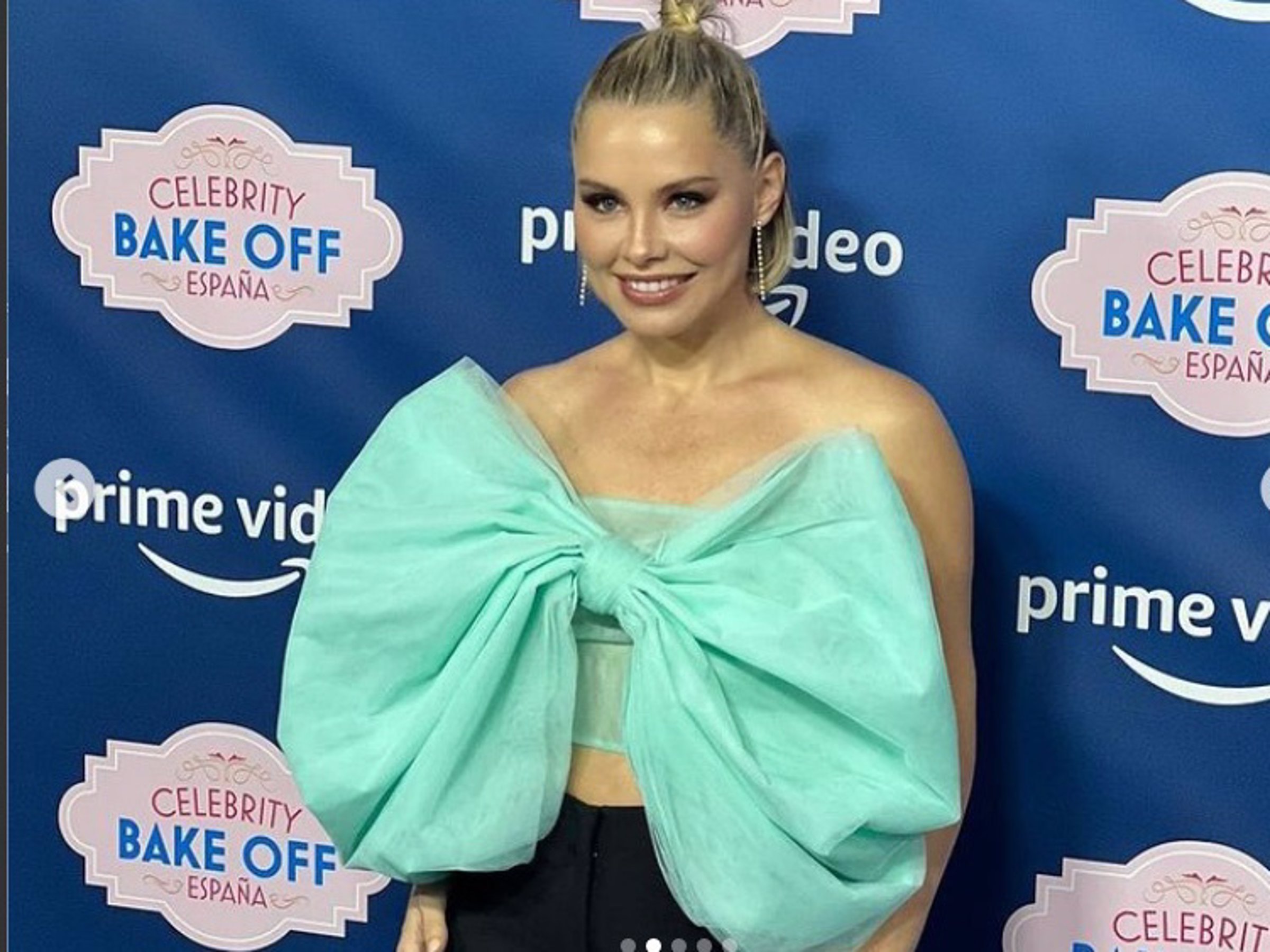 Just a month and a half after becoming a mother for the second time and showing off her spectacular recovery and a radiant smile that reflects that she is living a dream, Soraya Arnelas has reappeared publicly after the birth of her daughter Olivia to present her latest project. 'Celebrity Bake Off Spain', the new Amazon Original reality show in which, alongside other popular faces such as Chenoa, Andrés Velencoso, Yolanda Ramos or Pablo Rivero , she will be put to the test as a reporter in a fun talent show that promises to give a lot to speak. Beautiful and showing off her spectacular physical recovery - she gave birth by cesarean section days before October 27, which was when she announced the happy news on her social networks - With an original strapless top with a huge sky blue bow, Soraya has confessed the special of this public comeback because the program has been "a lot of fun and a very nice experience." "It has been a tribute to the women in my family because my aunts were pastry chefs and it has brought me very close to them, but I don't think I will put what I learned into practice because they are complicated things, high confectionery. I follow my own thing, cookies for the girls, the cakes and stuff, "she pointed out with a big smile.
As for how she carries this second maternity, Soraya confesses that "I am getting little rest but it is normal, it is the tonic". "Olivia has come warrior, she is a girl who has come with British punctuality, she eats every three hours and does not forgive, but it is what we wanted, we have fulfilled a dream once more" she acknowledges. Banishing the myths of perfect motherhood, the singer admits that the recovery from the cesarean section was "complicated" as was the arrival of the little girl home, "playing Tetris, a bit like all parents in the world." "Now what we have to do is rejoin when today you would like to stay home and spend more time, but hey, that's life, especially for those of us who are self-employed," he says. Regarding how Manuela - her eldest daughter, four years old - is taking her little sister home, Soraya confesses that at first "she was trying to understand what was happening because she expected an older girl to arrive. Then when she saw her so small and that I couldn't play with her because she has had her moments, but nothing that time and love cannot heal. " "She loves her, takes care of her, every time she comes from school she gives her kisses, nothing worrisome. We know that she will be a very good older sister so we are not worried about anything," he says. No wedding date with Miguel A. Herrera - his partner for 9 years and the father of his daughters - for the moment "since I want to celebrate my gypsy wedding and for that I have to wait a bit, so it is either 2023 or 2024 " The singer does surprise when she announces that she already wants to expand the family despite the fact that Olivia is only a month and a half: " I'm going to wait a year because I've had a cesarean section and we have to wait a year to get pregnant ". "I wish I was a child, but I'm still going to stand up," she says amused. In addition, Soraya has told us how they will spend their little girl's first Christmas at home and what is the balance that makes this year so special that it is about to end. Hit play and don't miss her answer!