Soraya Arnelas tells in the 'Deluxe' what she never said in public about the controversial "poyeya"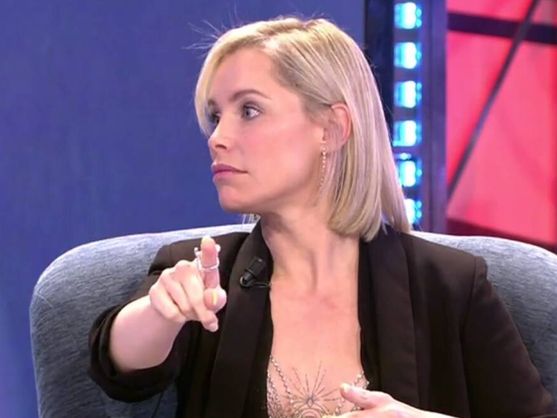 Soraya Arnelas has returned to the set of ' Saturday Deluxe '. The artist has gone to the Telecinco set to chat with Jorge Javier Vázquez about ' Eurovision ' and her professional career.
An interview that Arnelas has taken advantage of to speak without filters about sher controversial " poyeya ", that all the followers of ' Operation Triumph' have not forgotten and that they did so much damage to the Extremaduran. "I am very direct and honest, the first thing I thought was how they could be looking at the way I say" poyeya "and not at the 'piece' of abs that I had at that time", commented the artist. Jorge Javier and Soraya. (Telecinco). "And the second thing, that I have always said it in my house but I have never commented on it live and I intend to say it, let 's see who has the balls to sing that song ", the guest pointed out with ingenuity. A comment that has raised the applause of the public present on the set. "At that time they sent me to sing that song, and it was complicated because Bustamante was not there and I got nervous ," admitted the Extremaduran. Soraya Arnelas, in 'Friday Deluxe'. (Telecinco). "It's not an excuse, really, but I sang a lot in English , and the "r" was pronounced a little in the American style. At the time I wasn't aware that I was saying 'poyeya'", the protagonist has sentenced.