Soraya Arnelas's declaration of love to her partner will be very difficult to overcome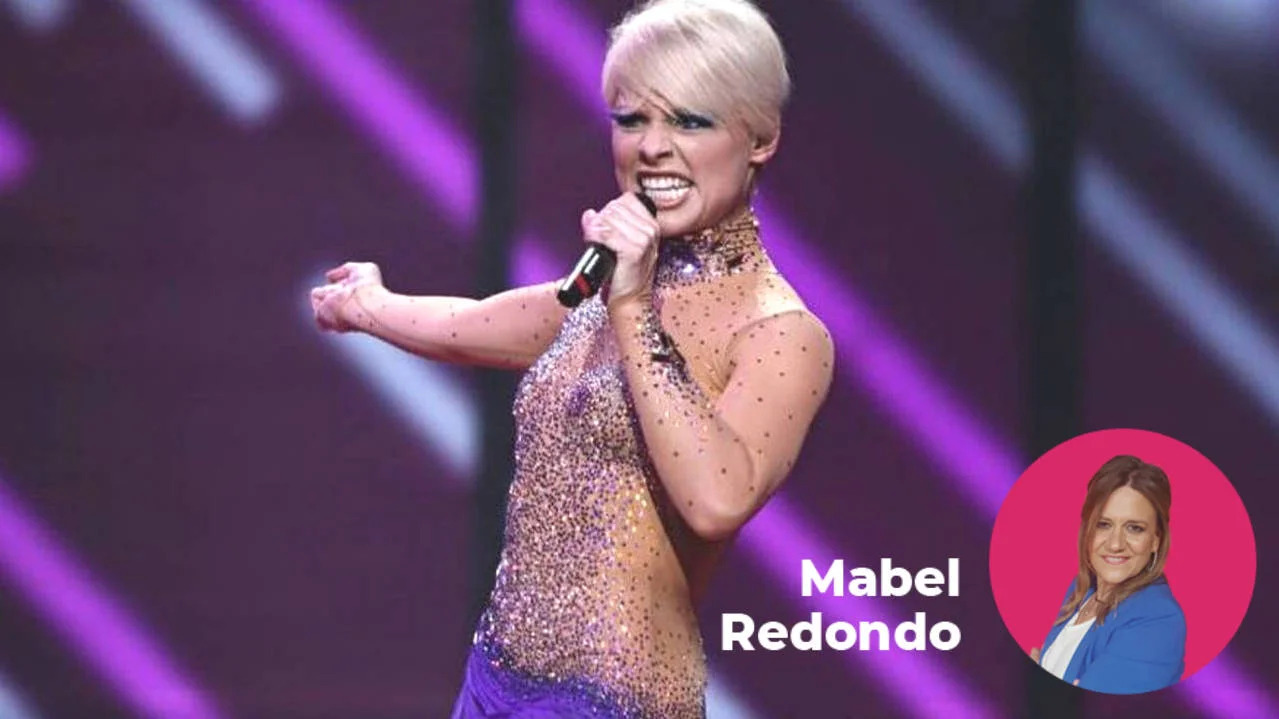 Celebrations are piling up for , she has just celebrated ten years of relationship with Miguel Ángel Herrera , she has premiered a new song that is being a complete success, a summer full of concerts is coming up all over Spain and on September 13 her birthday is forty years. Meanwhile, she is also preparing to attend the wedding of her friend De Ella, which will be held in a few days in Palma de Mallorca. Excited, happy, grateful to life and above all very much in love, this is how ESdiario sees Soraya Arnelas, with her we have talked about the current moment that she is living at full throttle and with her heart a hundred per hour. I love you is the title of her latest work, the lyrics and the video clip is a tribute to the ten years of relationship that she has just had with Miguel Ángel Herrera. And for all this, Soraya wanted to give the video clip more authenticity by choosing her boyfriend as the leading couple in the video: "The idea of ​​including Miguel Ángel in the video clip was mine, I am very natural when it comes to telling my stories, even in social networks. The song reflects our history and that's why I thought: why should I choose the model of the moment when I have a partner who is a top dancer, and I'm telling something so intimate? We met ten years ago in a television contest, after recording we all went to a disco, I remember that and the rest of the dancers who also came. When I saw her dance on the floor I realized that she was not just a pretty face.
That night we started talking and to this day. We met dancing, ten years have passed and I hope that in another ten we will continue dancing". The views of the video clip on YouTube are skyrocketing and the song promises to be one of the hits of the summer: "I had very clear ideas when it came to recording it. I opted to play with light and a simple aesthetic, because it was recorded in a diaphanous room. The intention was to show in the most natural way how we feel when we look at each other and when we are together, also how we are, and I think we succeeded". Brides love to get married with Soraya's theme in the background. And without a doubt they have succeeded because Soraya tells us that there are many brides who get married while I love You sounds in the background: "I am very excited when they send me the videos of their wedding, the bride enters the banquet with my song . It is exciting to be part of such an important day for a couple. It's very endearing to me." Seventeen years guarantee the artistic career of the Extremaduran, who during all this time has shown her talent and the versatility in the rhythm of her songs: "I am aware of the passage of time, I have matured and I want to reflect it in my music singing to love, to happiness, to life... I want to delve deeper into the lyrics of my songs, giving them a touch of serenity, which is how I feel, serene". Although serenity is not what awaits Soraya this summer, which is presented full of concerts throughout Spain. The most immediate is this Thursday June 9 in Malaga, the next day she will head to Ibiza, coinciding with the inauguration of Ibiza Pride, which this year will last until Saturday June 18.
A full agenda in which she will make at least a 24-hour break to attend her friend : "I have everything ready, today I picked up the dress, Michael and I will go together and with very warm colors. The triumphant ones only go Gisela, Natalia and I. I know that it is a wedding with very few guests, that is why I feel lucky to be one of them. I love Chenoa very much and I am very happy that the day that she so longed for will come to her, she deserves it. She is very nervous because she likes to control everything and with work it is difficult for her. She is gorgeous, it will be a beautiful wedding, everything will turn out great, that's for sure". Being with her friend is important, that's why Soraya reserved that day not to have a concert, but the next day she will fly so as not to miss the appointment with her fans in another part of Spain where her music will resonate with force. Soraya wants Grace Kelly's dress to marry Michelangelo. The busy schedule of concerts and work projects have been the main obstacle for to still not celebrate their wedding. They canceled the one they had scheduled in September of last year, but it is not for lack of desire but to adjust the times and do it calmly: "In the spring of next year we will baptize Olivia (seven months old), and later we will get married, We have everything organized and with very clear ideas. I will get married in the church, in Extremadura, we will celebrate it in the countryside, there will be a lot of folklore and surprises for the guests, I want them to be the protagonists that day. And if I have to choose a style on my dress it will be similar to the one Grace Kelly wore when she married Rainier of Monaco, a dress with a collar and long sleeves. For the dance and the party I will change to a more campero and more comfortable model. Although in my artistic life I am daring and groundbreaking in my styling, personally I am much more classic and conservative". Soraya tells us all the details consciously, at the same time that she still has time for her big day to arrive: "There is no rush to get married because we don't need to walk down the aisle to be happy. We already are. I have the example in my parents who have been together for forty years and never got married. Sometimes we joke that the four of us will get married on the same day, "she laughs.