Soraya Arnelas celebrates her 40th birthday in Socuéllamos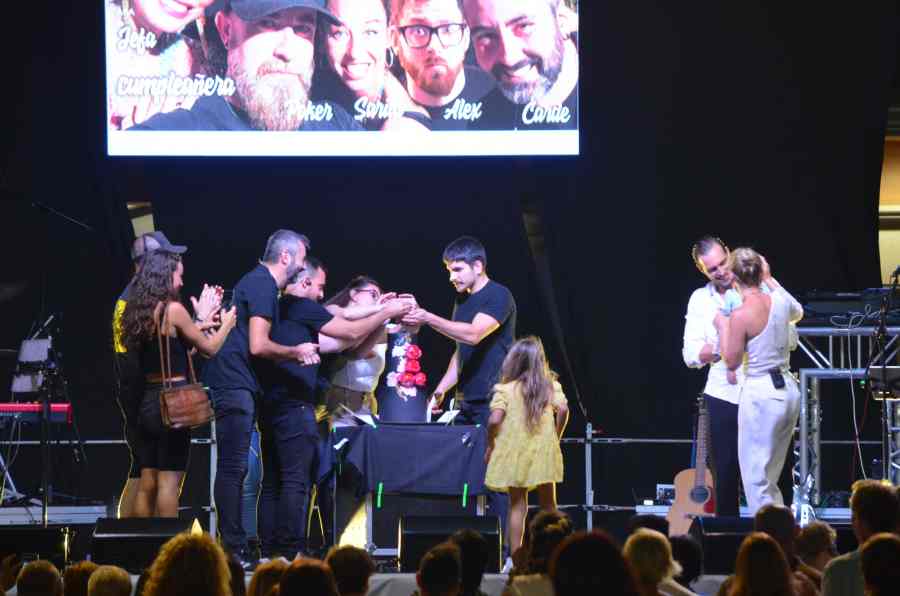 The singer Soraya Arnelas celebrated her 40th birthday (September 13) in advance and with emotion at the concert held on Saturday night in the Plaza de la Constitución in Socuéllamos, as part of the Manchavino 2022 activities.
The girl from Extremadura who became known thanks to the Operacion Triunfo program in 2005 and who represented Spain at the Eurovision Song Contest in 2009, was surprised by her band with a birthday cake at the concert she was performing at that time in Socuellamos, with the surprise of receiving her partner and her two daughters on stage. - Advertising - A concert in which he reviewed his own hits in a crowded square and reminded us of versions of great hits from the 70s, 80s and 90s. Good voice, very interactive and close to the public, Soraya Arnelas has deserved the heat (also in temperature on the night of Saturday September 10) of the large public that has gathered at the first great musical event of Manchavino 2022. The next concert will be the one offered by the singer Cristina Ramos with the Maestro Moragues Wind Group on Sunday, September 11 as a closing for Manchavino, of which we have already told you.