Leather effect dress and boots: Soraya Arnelas sweeps with the most explosive look of autumn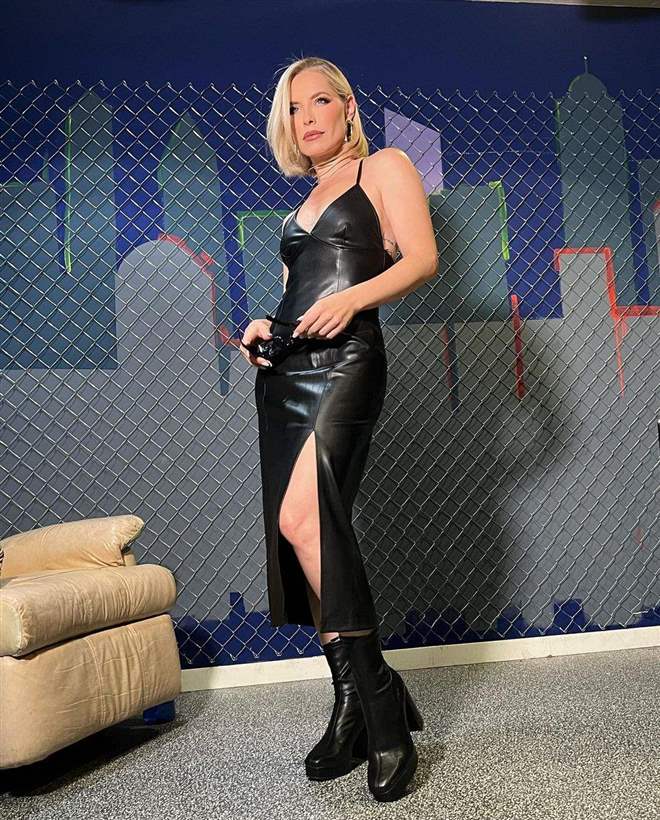 If there is a fabric that you cannot resist with the arrival of autumn, it is imitation leather or 'leather effect' garments. Dresses, shirts, skirts, jackets, pants... any option is valid if you want to show off your style. With the drop in temperatures, she becomes the star of street style and Soraya Arnelas did not want to miss the opportunity to show it off in the sexiest and most overwhelming version of her.
"New projects, new looks that are super top. Yes, at 40 squeezing the most" , the singer has written on her Instagram profile along with a battery of images in which she wears a renewed image that has revolutionized her followers. In what looks like a photo shoot for what will be her new musical work with Sofia Cristo, Soraya Arnelas shows off a great guy in a tight -fitting leather-effect dress with thin straps, a deep V-neckline, crossed back and a slight side slit that brings that extra sensuality and movement to the design. A totally renewed 90s-inspired look that the former 'Operacion Triunfo' contestant (and us) couldn't love more. Although on this occasion Soraya has worn it as a unique garment, it is common to combine it with t-shirts, shirts or jerseys with the aim of continuing to wear it when the temperatures begin to drop. If you liked it as much as we did, you're in luck because it belongs to the new Stradivarius collection and is currently available in all sizes for 29.99 euros. Of course, run to include it in your basket because it promises to be a best seller. If you want to go further and you are tired of the classic black, the Spanish firm offers you two more colours: camel and garnet so that you can choose the one that best suits you. The singer, who is going through a very sweet moment both personally and professionally, has completed her festive outfit with sock-type leather ankle boots with an impressive wide heel and platform, a gold choker and dark sunglasses. Awesome!