The unstoppable television career of Soraya Arnelas, today's guest on 'Pasapalabra'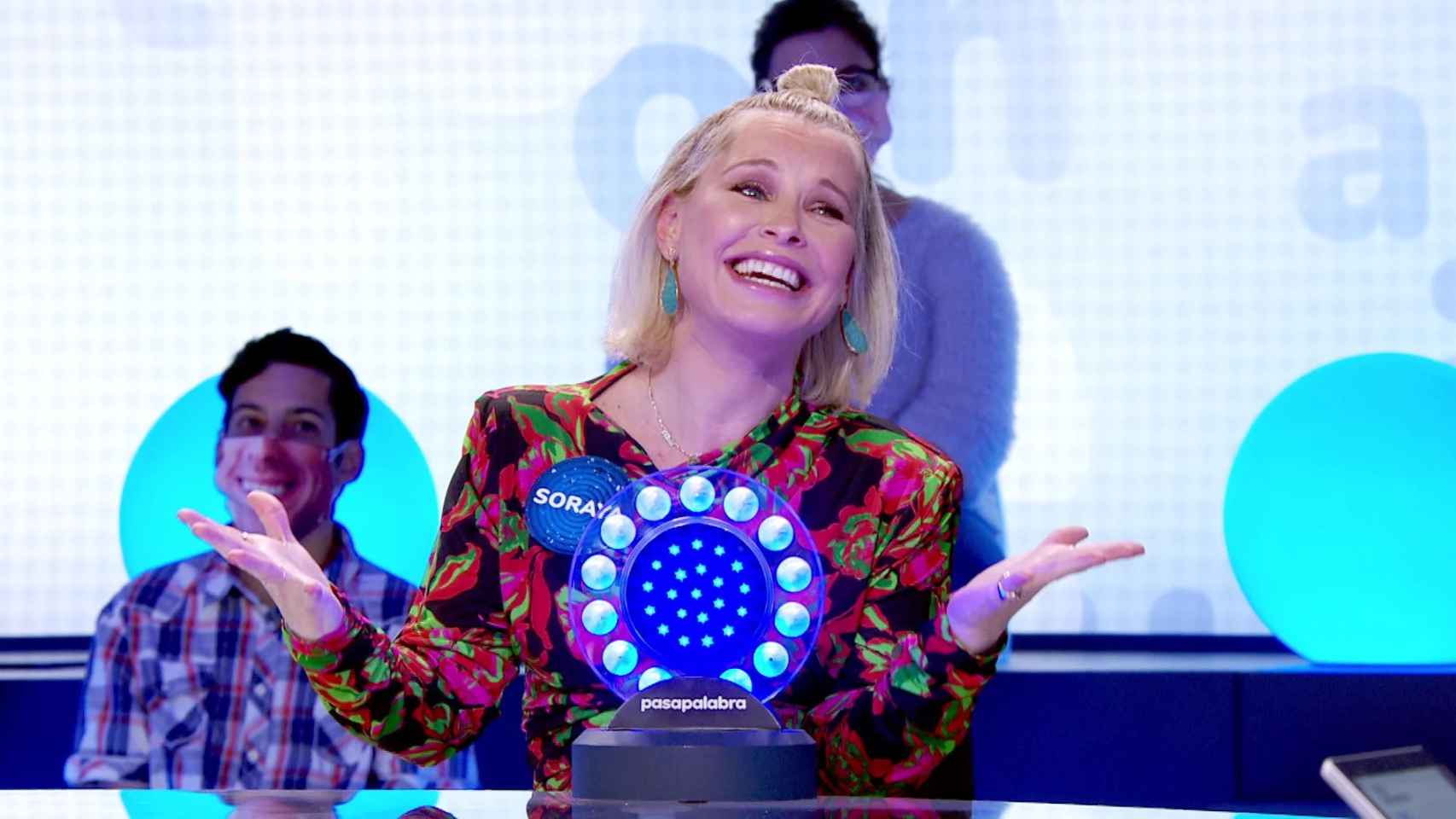 We met her in 2005, as a contestant on Telecinco's first edition of 'Operación Triunfo'. An artist from Extremadura, already an expert in the art of passing the word, will sneak into our homes the next few afternoons, from the set of Antena 3's most watched contest. Roberto Leal will receive the singer Soraya Arnelas as a guest , who has already tested their knowledge in tests such as word search and music track on other occasions. It should be noted that since we met Soraya in 2005 she has never left television . Her first big project was Operación Triunfo, in the first edition that was broadcast on Telecinco.
She was a finalist, and came close to victory, which was won by Sergio Rivero from the Canary Islands. A year later he participated in the TVE talent show Look who's dancing, in a special Christmas edition, and that same 2006 he showed that he not only sings, but also has a great sense of humor. Thus, we saw her in El club de Flo , a laSexta contest in which celebrities from all walks of life had to defend monologues. Undo In 2009, Soraya jumped to Cuatro with the program The battle of the choirs, as a mentor of one of the formations, and in addition, she arrived at the Eurovision galas 2009: The return, where the representative of Spain in Eurovision was chosen. After a tight final, she Soraya took the cat to the water with the theme ' The night is for me ', which , which was held in Moscow. Unfortunately, neither the public nor the jury supported her theme, which was in the lower part of the classification in the grand final. Other programs in which he participated in those years are Sing if you can, Generation Stars (in the regional ones) or Famous at the wheel, from laSexta. In 2014, together with her husband Miguel Angel Herrera, she participated in Let's dance!, presented by Monica Naranjo from Antena 3. It was a kind of look who dances for celebrity couples, and there both managed to rise as winners. On television, Soraya has not only been a contestant: she has also been a judge. He served as a judge on Telecinco's Go Fauna , and on Tu Si Que Si on laSexta, the format formerly known as Tu Si Que Vales. In 2018, finally, we saw her compete in Your face sounds like me , and she left an impressive career full of imitations that are already television history. In recent years Soraya has not had a permanent job on the small screen, but despite that, she continues to enter our homes through familiar spaces such as Mapi, Family Feud, or, of course, Pasapalabra .