Soraya Arnelas settles once and for all the controversy with Amaia Montero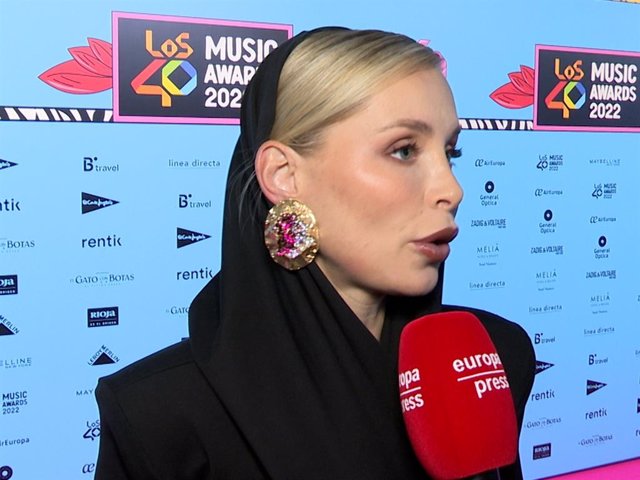 This Friday we saw Soraya Arnelas at Los Premios 40 Music Awards 2022 and we were able to talk to her about this sweet moment that she is going through in her professional career. The artist also clarified some controversies that have arisen in her life in recent months, such as the one she has had with Amaia Montero. Before getting into the matter, the singer declared herself part of the 'team Shakira' after all that the international artist is suffering due to her separation from Gerard Piqué : "I don't care what Piqué does."
Thus, in this concise way, Soraya made clear her full support for her partner in these delicate moments in which she is also very concerned about the health of her father. The singer from Extremadura has also reiterated her support for Amaia Montero , to whom she did not hesitate to send a message of encouragement on social networks that was most criticized for using the word 'fragile' and has taken the opportunity to settle the controversy: "My message was simply of support and love to a colleague who is having a difficult time and that, although it is true that we have seen each other at some time, but I think we have to be there". Soraya has also told us about her close friend, Chenoa, whom she assures "has a pact with the devil, which I know. She's great, she hasn't had any surgery at all" and assures that "what she has is genetics that I would like to, that's why I'm with her all the time, to see if something sticks to me". The former triumphant is savoring a moment full of hope and has confessed that "I will release a new single on November 11", a month full of projects that she also combines with her family, with whom she also has events in the coming days: "we are going to baptize now in the month of December before Christmas.