'The Good', and the best of the summer, thanks to Soraya and Bombai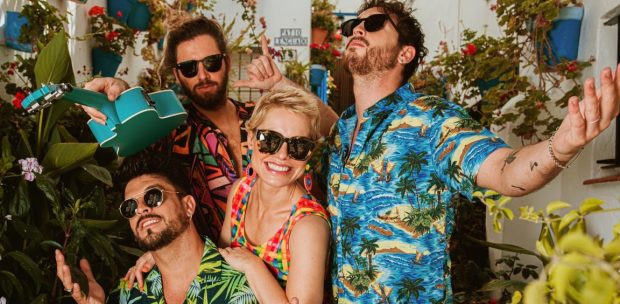 Conil de la Frontera (Cádiz) has starred in the recording of Soraya's new video clip with the Bombai boys . As a new single by Luces y Sombras , the last album from Extremadura that went on sale last April, the former flight attendant has just released Lo Bueno , a fresh and lively song that reminds us of the best of summers. And that is what this song is about, summer, summer and more summer. And if anyone can do it, it is Soraya, who since she left the OT Academy has accompanied us for several summers becoming the soundtrack for them with songs like Con Fuego or Fruto Prohibido .
'This song has been written for three years , we have released it now because it was part of my album. We already had it planned as the first single because it had a very summer message , but we did not know that we were going to live the situation that we have had to live in ' said Soraya Good vibes, happiness, a point of nostalgia, Soraya's voice and the Bombai effect . Will Lo Bueno become one of the songs this rare summer?